Experienced, dedicated professionals who have the drive and desire to assist your organization reach its potential.
Observing your existing operation, we identify areas which will increase operational performance, provide guidance on productivity, and overall profitability improvement.
Meeting with the key players, we look at the current "as is" position, help identify the "to be" position, and then execute the structural or process changes necessary to get to the future state.
We believe the employees are the key to making a business more productive and profitable.  Through that productivity we engage and practice empowerment which ultimately results in greater job satisfaction and determination to grow.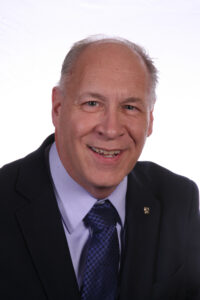 John D Shafer completed 33 years of service at Stanley Access Technologies, a Division of Stanley Black and Decker, most recently as Sr. Director of Field Operations for North America. Prior to Stanley, John started his career working for Stroehmann Bakeries, Inc. where he was there for 2.5 years before joining Stanley.
John learned the meaning of hard work when he was in high school and throughout college by working for a local fast food restaurant and caterer. After graduating from college, John went to work for Stroehmann Bakeries, Inc., moving to East Hartford, CT. During his tenure at Stroehmann, he started in the finance organization and learned the business. Having progressed through various positions, he concluded his tenure as an Internal Auditor.
Wanting a new experience, John joined Stanley Access Technologies in a finance role. In that role, he was a major contributor and implentor of a new computer system which would serve the business until a system conversion in 1999 to SAP for the Y2K preparedness. John was part of the SAP core implementation team, and over the years, trained several hundred people on the system as well as documenting processes and writing the user documentation manuals. John managed many of the field offices during transitions and brought those offices back stronger than when he inherited them, outperforming prior business results. During the business's acquisition phase, John directly participated in the due diligence activities and then subsequently performed the integration of fifteen (15) entities into the core business, traveling extensively. He also assisted other businesses in the Security portfolio with the integrations of those acquired businesses.
Finalizing his career at Stanley, John was Senior Director of Field Operations – North America. With over 700 employees spanning North America, John's leadership was very well received and the employees outperformed on a consistent basis. The employees included field service and installation technicians, administrative staff, and various support functions who were located at over 30 office locations. In addition to the field office locations, John began transitioning the organization to a "work at home" environment starting back in 2013. Little did he know at the time, it would become the "norm" of the future. John's respected leadership provided the business with consistent, profitable growth. He has been known to get down to the transactional level of detail to help the business achieve its goals or to assist the employees. He is truly a "roll up your sleeves" leader which is exemplified throughout his professional career.